Tri-State STEM+M Families, School Fees for sophomores-seniors were due in December. Please try to have these paid by the end of January. It is $100 total, or if you qualify for free/reduced lunch, then it is only $50. Thanks!

Tri-State STEM+M Students and Families, As we continue to monitor the COVID-19 situation and attempt to operate at the safest means for students and staff as possible, the following information will be the layout for the next 3 weeks and through at least the 1st 9 weeks. Week of Jan 11th – All Virtual (Every student virtual, all staff present in the building) Regular Daily Block Schedule Week of Jan 18th – MLK Jr day on Monday (NO SCHOOL) - IN-PERSON Tuesday through Friday unless student has opted for 1st 9 weeks Virtual Learning. Regular Daily Block Schedule (THIS WEEK IS AN ODD WEEK DUE TO HOLIDAY) Week of Jan 25th – In-Person Monday, Tuesday, Thursday, Friday unless student has opted for 1st 9 weeks Virtual Learning. Wednesday is Virtual/Remediation Day. Regular Daily Block Schedule. This schedule will remain at least throughout the 1st 9 Weeks of the Spring 2021 Semester. Unless something changes, the schedule for the week of January 25th will remain intact throughout at least the 1st 9 weeks grading period. This is consistent with the calls from the Governor and ODE that school staff and most vulnerable persons will have the COVID-19 Vaccination option being made available and administered by early March. We are allowing those students and families who are high risk to remain virtual if they so choose. We are taking what we feel are the most appropriate steps possible that will allow our school to be open, remain open and to operate safely throughout the semester. **To be clear, there are no separate groups A and B like we saw previously saw in the Fall semester. Unless a student has opted for Virtual-Learning, they are to be present at the school Monday, Tuesday, Thursday, and Friday. Wednesday will be used as our virtual catch-up and remediation day. We have attached an image of a calendar to assist with more understanding. Virtual Option Form is located here:
https://docs.google.com/forms/d/e/1FAIpQLSfM1y6MbKj13Gy0SE9FwgEGXMHkakyHx5GTIK97K7-eNInlWA/viewform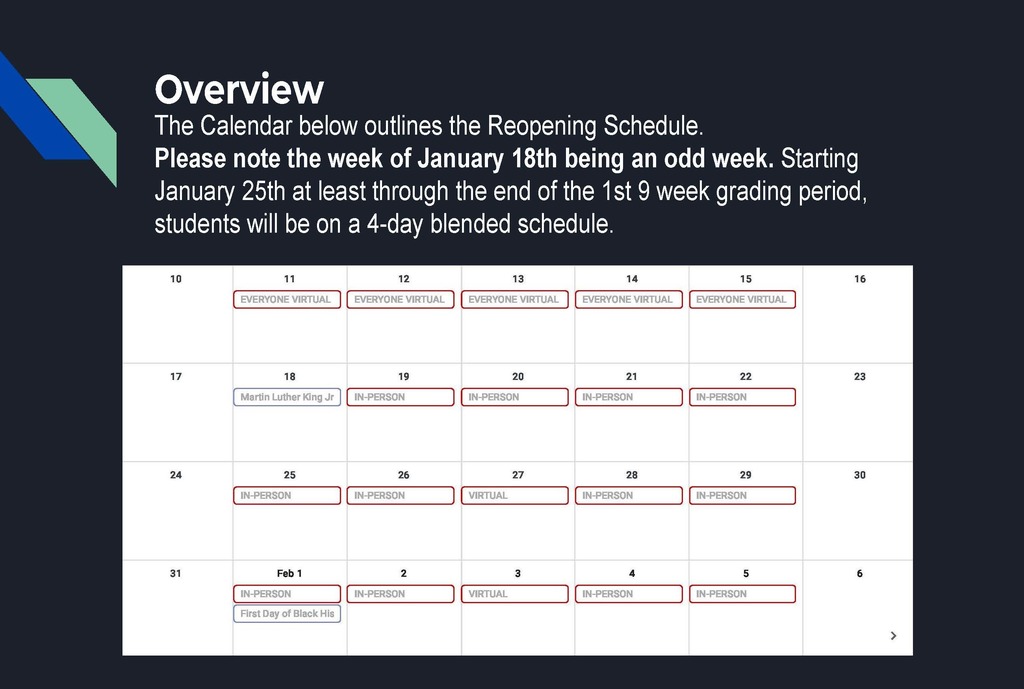 Tri-State STEM+M families, As a reminder all students are to report to their classes via virtual format tomorrow January 4th beginning with 1st block at 8:00am. There will be no separate groups for this week. Every student is expected to be in class, virtually, Monday thru Friday. Thank you

Tri-State STEM+M Students and Families, Due to some significant changes in ODE guidance along with a spike in cases due to the Christmas holiday, Tri-State STEM+M will begin Monday January 4th in an all-virtual format. This change is currently just for the first week of classes but, as we saw in the fall, we may need to pivot to change at any point. During this week staff will be teaching classes during regular school hours via Zoom M-F and we will also be working on some classroom redesigns to help us with the new ODE guidance. Without these classroom changes, we would no longer be in compliance. This guidance change was unexpected and just came through last night. Our goal is to get every student who is able, back into the school building as soon as safely possible. We will be sending out information on Monday for those families who wish to stay virtual for the first 9 weeks. Thank you for your continued patience and understanding. Have a wonderful New Year! Mr. Joseph and Mrs. Davidson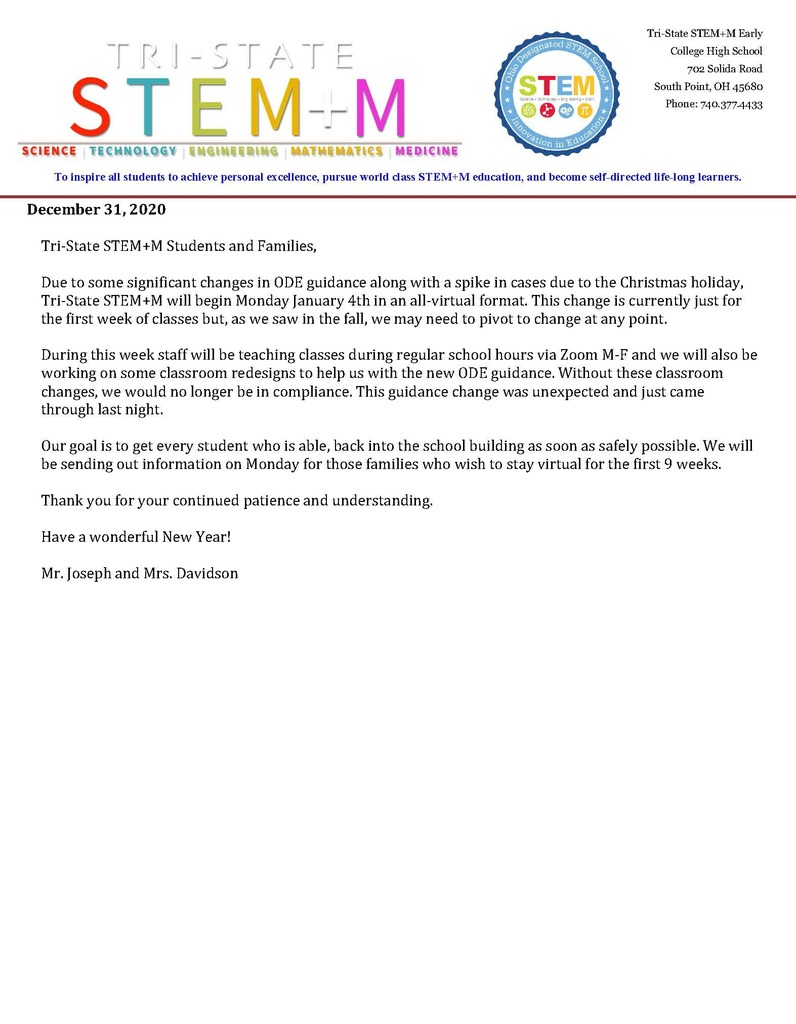 Dear Parents and Staff, Tri-State STEM+M Early College High School has been notified that a Tri-State STEM+M staff member has tested positive for COVID-19. We have worked with the Lawrence County Health Department to assist them with any necessary information. Based on contact tracing, no students will need to be quarantined. We appreciate that our students and staff have been dutifully adhering to facial covering and social distancing guidelines. As a reminder, please monitor your student's health and follow the CDC guidelines throughout this pandemic and report to us any quarantine situations or positive cases. Tri-State STEM+M will continue to monitor this situation and will provide any additional information as needed. We hope for a full and successful recovery for the staff member. Thank you for your continued support and cooperation during these challenging times, Josh Joseph Interim Director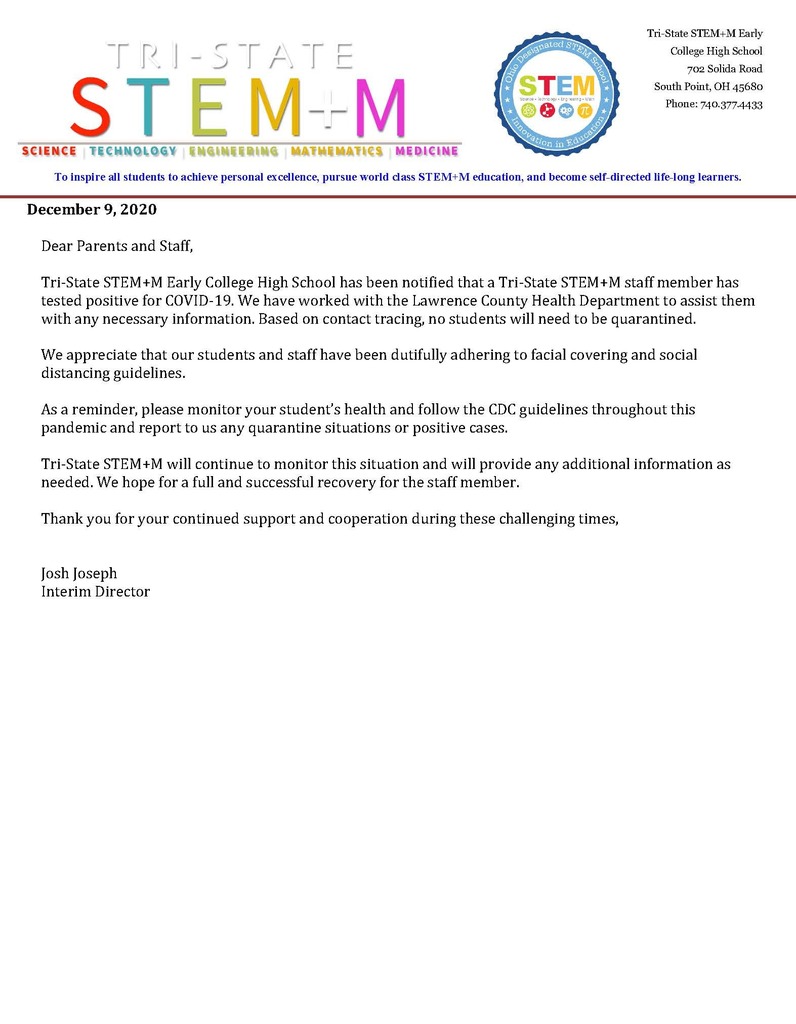 Tri-State STEM+M Staff and Families, Due to a high increase in COVID-related absences and the continuing rise in COVID cases within our community, Tri-State STEM+M Early College High School will transition to full-virtual learning beginning Wednesday December 9th until Friday December 18th. To lessen the confusion for the remaining semester, during the remote learning period, Group A and Group B will continue with their current daily block schedules. Group A – Monday & Tuesday 8:00 – 2:50 Group B – Thursday & Friday 8:00 – 2:50 Wednesday – Remediation day and Teacher prep day 8:00 – 2:50 Christmas break (no school) is still scheduled for December 19th – January 3rd. Please contact your teachers if you wish to schedule 1 on 1 tutoring for any of your classes. Families who experience COVID related cases (either positive or quarantine) should continue to communicate that information with the school by calling 740-377-4433 during school hours. Thank you and stay safe, Josh Joseph Interim Director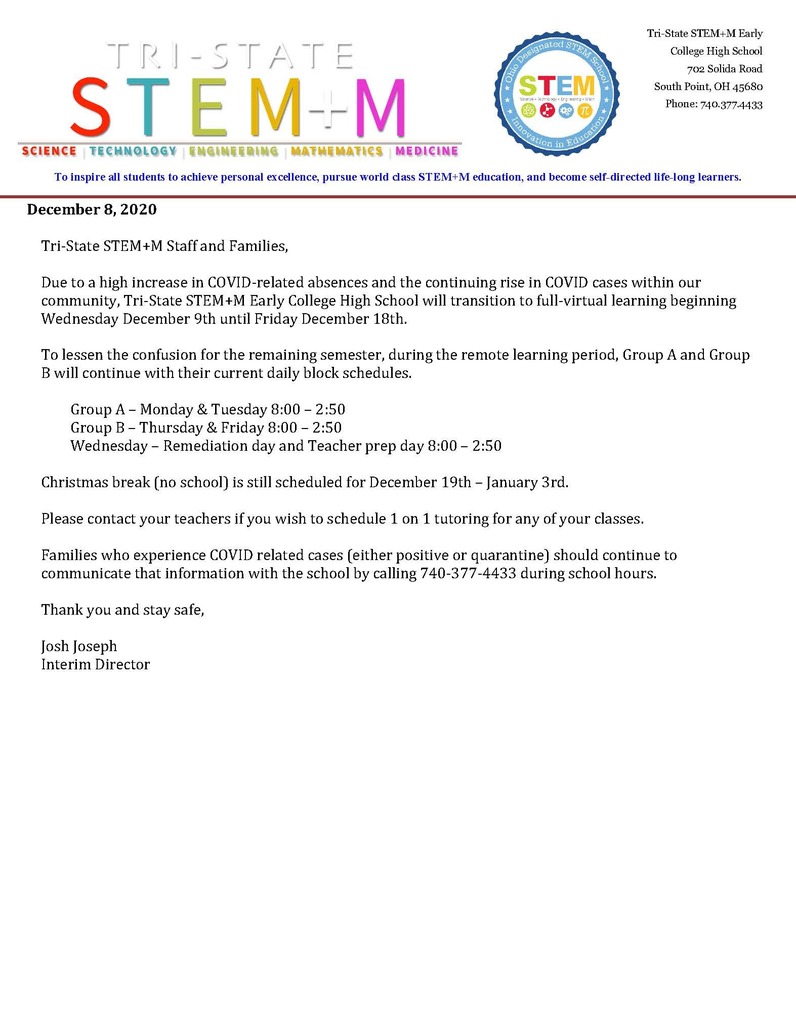 Tri-State STEM+M Staff and Families, due to scheduling conflicts we are postponing the state testing, scheduled for this week, to a later date. Thank you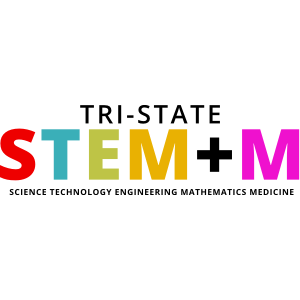 Good Morning. Tri-State STEM+M will operate as a Virtual day today. Group A students please check Schoology for your class instructions.

Good evening, Tri-State STEM+M students, staff and families, this is just a reminder that Tri-State STEM+M Early College High School will be on Thanksgiving Break the remainder of this week. We'll see you again, Monday November, 30th. Please have a safe and Happy Thanksgiving!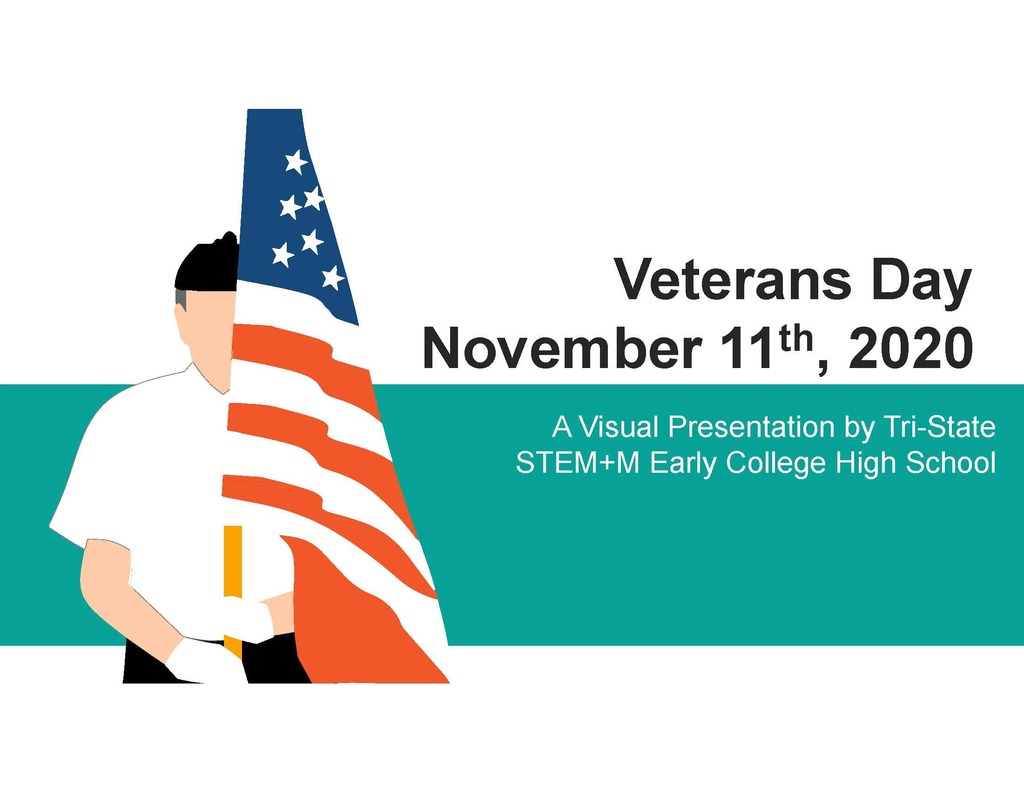 November 12, 2020 Tri-State STEM+M Families, As you know, many positive cases and close contacts related to COVID-19 are occurring in our county. This increase in cases has resulted in many more people being tested. One unexpected issue that may occur, due to increased testing, is a student coming to school during the time a household member is quarantined while awaiting the result of their test. Though, this has not happened to the best of our knowledge we are trying to get ahead of any possible accidental exposure. In order to prevent and limit as much as possible the close contact exposure of our students, we ask that all families do the following: • If a member of your household is tested for COVID-19 due to having symptoms, please keep your student(s) home from school until the results are negative and please notify the school by calling 740-377-4433 or emailing Mrs. Davidson at
sdavidson@tristatestem.com
• If a member of your household is tested for work or other reasons and is not symptomatic, you can continue sending your child to school. However, if that person tests positive, please notify the school immediately. As a reminder of our previous and continued precautions please remember to screen your student(s) for the symptoms before coming to school: • Temperature greater than 100.0 • Cough • GI (Vomiting/diarrhea) • New rash • Exposure to a COVID-19 case during a 48-hour period. If any of these symptoms are present, please call the school to notify us of the absence and do not come to the school building. ***REQUIRED REPORTING: Parents and Guardians are required to notify the school if their student has had any exposure to COVID-19 or has a confirmed positive case of COVID-19.*** Our goal is to keep our students as safe as possible. This virus unfortunately has us learning and adapting as we go. Thank you in advance for your continued cooperation and patience as we navigate this pandemic and the unintended consequences of it. Should you have any questions, feel free to contact us. Stay safe and healthy! Josh Joseph Interim Director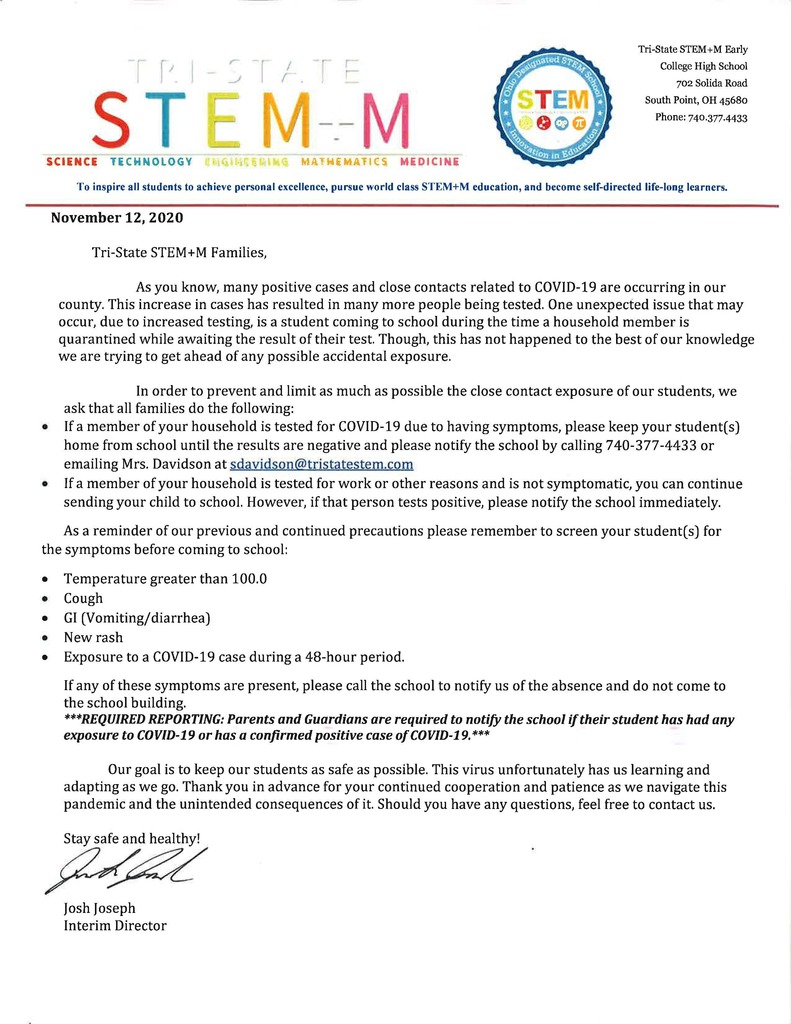 Currently enrolled Freshmen, Sophomores, and Juniors, This is a reminder that the Parent Information & Enrollment Meeting for the 2022 International Trip is tomorrow October 20th at 6:00PM. Please RSVP at this link
https://rsvp.eftours.com/kj4pah9
If you are interested in attending via Zoom please email Mr. Joseph at
jjoseph@tristatestem.com
for a Zoom link. Thank you

Today's Friday update email from Mrs. Davidson contains information regarding student report cards and our 2022 international trip. Please check your email. Thank you.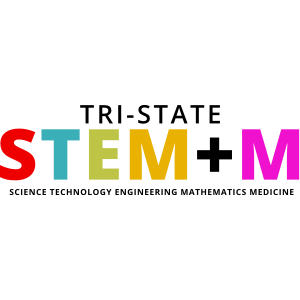 Dear Parents and Staff: Tri-State STEM+M Early College High School has been notified that a Tri-State STEM+M student, who was not currently attending school since reopening, is in quarantine due to recent exposure to COVID-19. The exposure was not at school or any school related activities, nor was this student around any of our other TSS students. We will continue to monitor the situation and will provide information as needed. We urge you to be cautious during the pandemic and advise that you closely monitor your student's health, follow the CDC guidelines, and contact your primary care physician if your student develops symptoms. As a reminder, we ask that you communicate with us whenever a student is officially quarantined or tests positive for COVID-19. Without this information we cannot accurately report our numbers, which results in us not keeping the families and staff as informed as possible. Up-to-date information can be found on our website at
www.tristatestem.com/page/covid-19-dashboard
Please be safe out there and by working together, we can get through this. Thank you, Joshua Joseph Interim Director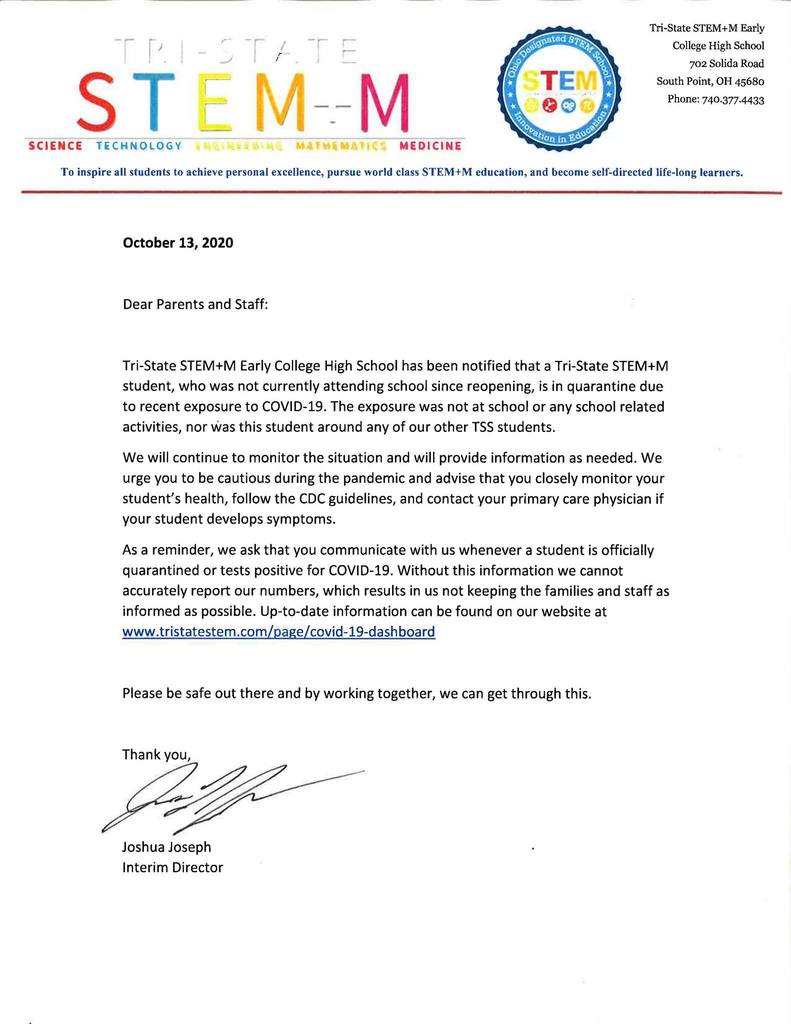 Ohio Department of Health Director's Order Effective September 8, 2020, parents or guardians of students and school staff who have been diagnosed with COVID-19, whether by laboratory test or through clinical examination are encouraged to notify their school no later than twenty-four (24) hours after receiving a confirmed diagnosis. To notify the school of a positive case please contact Mrs. Davidson via email at
sdavidson@tristatestem.com
or via Schoology message.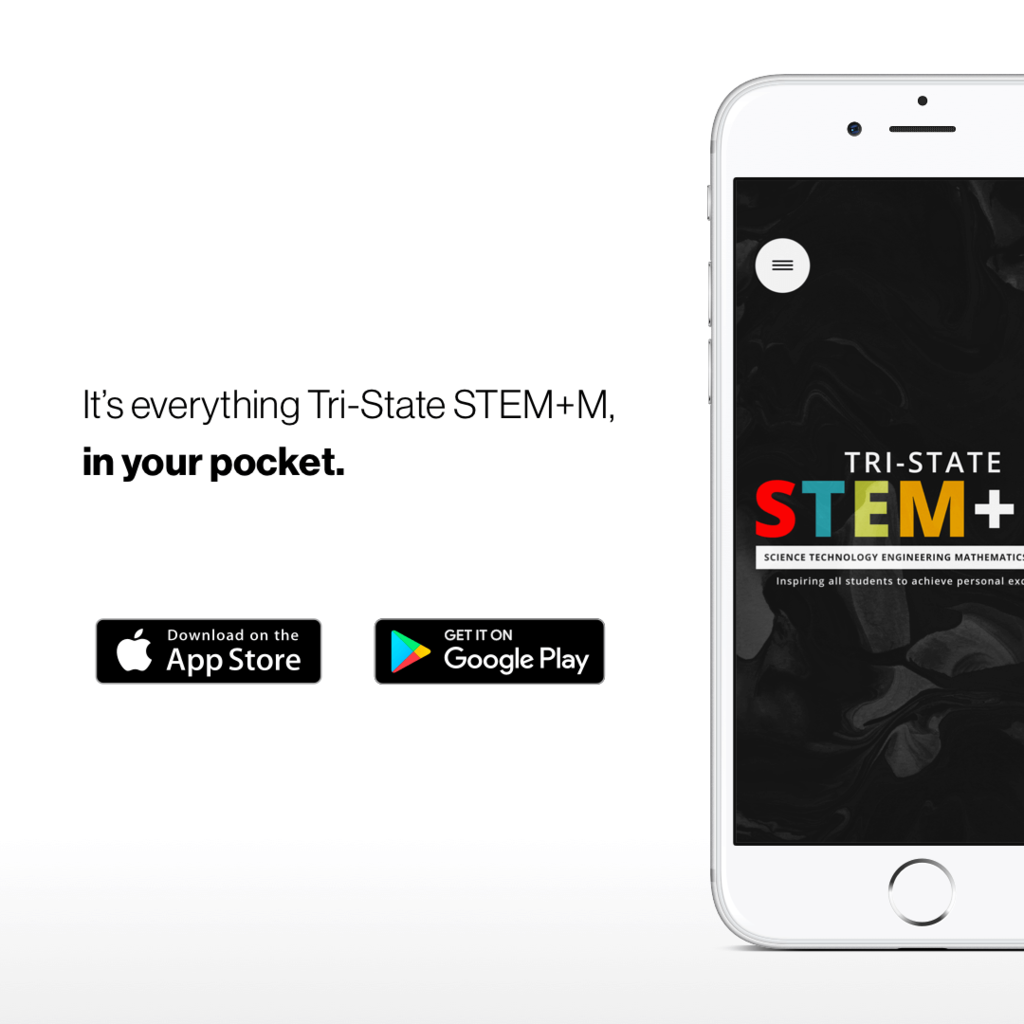 We just wanted to take a minute on this Monday afternoon to say THANK YOU to all of our students, parents, and staff who have been so flexible and cooperative as we've begun our school year. This is a tough time for everyone, but we're determined to make the best of it for our students. Thank you!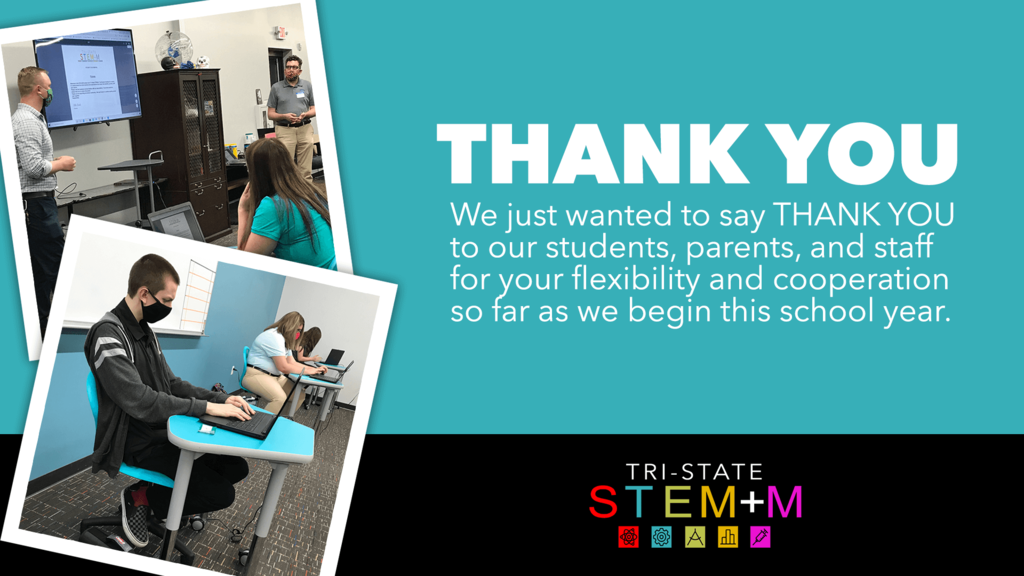 Updated Reopening Plan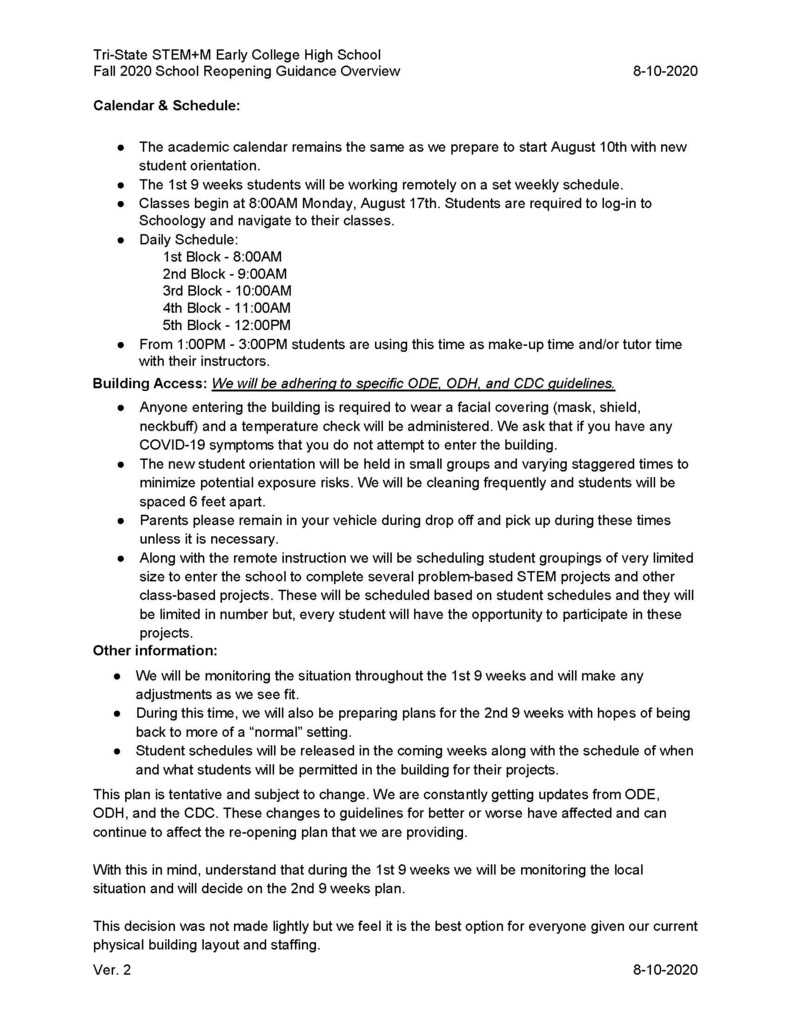 Here is STEM+M School's Reopening Plan for the Fall 2020 Semester. This plan is tentative and subject to change. We are constantly getting updates from ODE, ODH, and the CDC. These changes to guidelines for better or worse have affected and can continue to affect the re-opening plan that we are providing. With this in mind, understand that during the 1st 9 weeks we will be monitoring the local situation and will decide on the 2nd 9 weeks plan. This decision was not made lightly but we feel it is the best option for everyone given our current physical building layout and staffing.
https://tristatestem.us/2020/07/tri-state-stemm-reopening